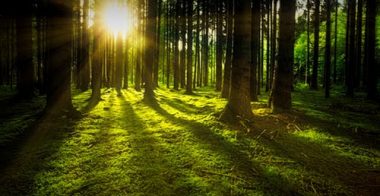 ABOUT TLS TUTORIALS
TLS Tutorials provides a trusted and proven learning programme that helps students build their confidence and motivates them to be independent and self-sufficient learners. Students will be guided through a series of exercises and activities with the help of our expert tutors who are passionate about bringing out the best in your child.
TLS Tutorials Programme
Primary School Tuition
At TLS Tutorials, we offer primary school tuition for students in Singapore. We use the latest syllabus to prepare our students for their examinations and provide tailored materials to help students to improve and strengthen in their weak areas. We are equipped with the most reliable tutors and abundant resources for students of all primary levels, including those taking their Primary School Leaving Examination (PSLE). No matter the educational level or topic, we are dedicated to maximising your child's fullest potential.
Secondary School Tuition
TLS Tutorials also offers secondary school tuition for students in Singapore. In our Math and Science tuition in Singapore, we help to reinforce what was covered in the previous years and progressively introduce our students to new topics covered in the current academic year. Whether your child is sitting for their secondary two examinations or preparing for their 'O' and 'N' level examinations, we have all the available materials and tutors needed to assist your child in bringing out their fullest potential.
Enrol your child in our tuition classes over the holidays to get a head-start on the school's curriculum. Our tuition centre in Newton offers purely on-site classes, even during the holidays. With advanced exposure to the relevant subjects, students are better equipped to grasp new knowledge introduced in the new academic year, leading to higher knowledge retention.
Programme Highlights
We firmly believe in helping our students achieve academic excellence. In our Math and Science tuition classes, we adopt a learning approach tailored to suit every student's unique learning style. Depending on each student's unique challenges and difficulties, our tutors will create a lesson plan that will help them overcome their specific issues.
For our Science tuition, we focus on ensuring students understand the scientific concepts and work on instilling curiosity in them. We also work on developing our students' cognitive skills and helping to boost their engagement and motivation.
For our Math tuition in Singapore, we focus on providing a solid foundation for our students as we believe Math is a subject that requires discipline and constant practice. Here at TLS Tutorials, we build in our students a positive mindset and confidence in the subject of Math.
Why Should You Choose TLS Tutorials?
At TLS Tutorials, we adopt a unique delivery style compared to other tuition centres in Singapore. While many centres focus on teaching a big class, we choose to help students in a small group tuition setting. Here, students are given maximum attention so they can learn optimally. Generally, our class size is about four students for each tutor.
Every child is unique, and each learns differently and at a different pace. We are able to develop a child to his/her fullest potential because we can understand how each child learns and will tailor our teaching style to suit their needs. We have passionate and dedicated tutors in our programmes for Math and Science tuition in Singapore.
We believe in supporting our students with the best resources to help them learn and perform at their optimum in their exams.
Besides offering primary and secondary school tuition for students in Singapore, our tuition centre in Newton also provides a conducive learning environment for students to study in. Our classrooms and small group tuition settings are designed to maximise learning while ensuring the safety of our students' health. We have COVID-19 protocols to ensure that the learning centre is hygienic and well-sanitised.
Contact Us
TLS Tutorials is committed to providing the best learning environment and ensuring the excellence of our students. If you are interested in Math and Science tuition in Singapore and want to learn more about our class schedules, the syllabus, and fees, please email us at [email protected]. Alternatively, you can contact us at 6836 0061 or 97947374, and we will be happy to assist you with your queries.