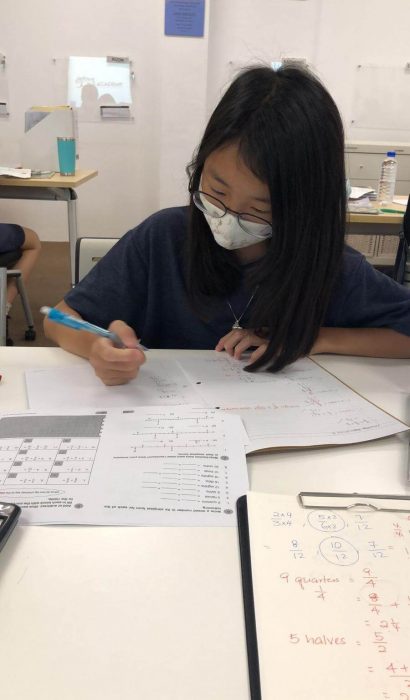 Why Choose Our Secondary Math Tuition Programmes
TLS Tutorials offers primary school level Math, and lower and upper secondary level Math tuition in Singapore. We have specially designed our Math tuition programmes to equip students with problem-solving and analytical skills required for them to ace in their examinations.
Individualised Learning
At TLS Tutorials, we understand that every student learns differently and at a different pace – thus there should not be a one-size-fits-all approach to teaching.
We believe in an individualised learning approach for our students. All our Secondary Math tuition programmes are purposefully designed to meet the learning needs of every individual student. Every student is provided with customised materials that are designed for their specific individual needs.
Smaller Class Size
With a smaller class size, our students are given maximum attention to ensure all concepts being taught are understood. We believe learning in a small class as opposed to a large class is much more beneficial. A small class size allows our tutors to implement individualised learning to every student.
Experienced Tutors
Our Secondary Math tutors are carefully selected based on their experience and knowledge. Every Secondary Math tutor is a passionate individual with prior tutoring experience and is dedicated to helping our students to reach their maximum potential.
Lower Secondary Math Tuition
Math can be confusing and daunting for many students. However, by instilling discipline and with proper guidance, we believe anyone one can master the subject.Developing the right mindset is crucial to success in mastering the subject.
Mastering Math requires a strong foundation. At TLS Tutorials, we aim to develop a strong foundation by building upon the student's current knowledge through introducing new ideas and concepts. Building the fundamentals of Mathematics is what we focus on in our sec 1 and 2 Math tuition classes.
Our Math tutors who specialise in secondary school Math will provide the students with relevant practices and slowly move up the difficulty ladder as they become more and more confident in their sec 1 and 2 Math. Students develop skills to tackle more challenging Math problems through consistent practice and proper guidance from an experienced Secondary Math tutor.
Upper Secondary Math Tuition
We also offer O level Math and A Math tuition in Singapore. These classes focus more on developing skills in solving complex questions through a systematic and guided approach.
In our O level Math tuition classes, our tutors expose students to various problems and help guide them to apply fundamental Math principles to arrive at solutions. Through continual practice and exposure, students can better retain the information they have acquired.
Additionally, our secondary level Math tutors also guide students using various approaches in understanding problems. The various approaches and wide exposure to different types of problems help students build their confidence and slowly develop their problem-solving skills.
Additional Math can be more tedious and challenging. Our approach to A Math tuition differs slightly from that of O level Math tuition. Apart from building foundations, our A Math classes focus on problem-solving. Our tutors guide students step-by-step until they can independently solve the questions. Our tutors train students to readily identify formulae and equations required to solve the relevant problems.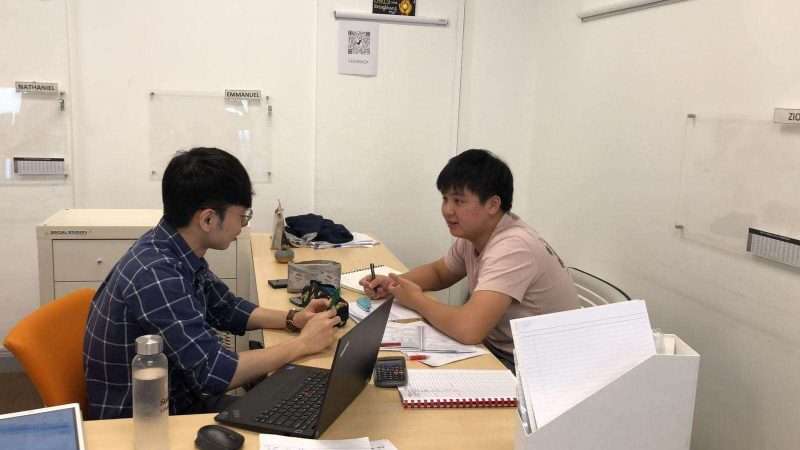 Programme Outlines
Lesson materials are designed to help students improve their confidence and develop a love of learning for Secondary Math.
What Is The Standard Duration For a Tuition Session?
Typically, each lesson is about 2 hours long. However, the duration may be extended to help increase the students' attention span. Each lesson usually includes a 10-minute break. The break allows students to recharge and consolidate.
What Are The Class Schedules Like For Secondary School Math Tuition?
A standard class schedule will be issued to the parents of each student at the start of every month. The lesson slots are given based on the availability indicated by the student. In the event that the student is unable to attend a particular lesson, the parent of the student will need to notify the Secondary Math tutor-in-charge at least one day in advance. The lesson will then be rescheduled. Our class schedules are flexible, and we will try our best to accommodate students' urgent or last-minute requests.
What Are The Tuition Fees Per Month?
The tuition fees vary for students of different academic levels depending on the number of sessions per month. Please contact us to learn more about your child's updated tuition fees.
Contact Us
TLS Tutorials is committed to providing the best learning environment and ensuring the success of our students. If you are interested in looking for a Secondary Math tutor or enrolling your child in our secondary level math tuition in Singapore or if you have further queries, email us at [email protected]. Alternatively, you can contact us at 6836 0061 or 97947374 for any query regarding our programmes.