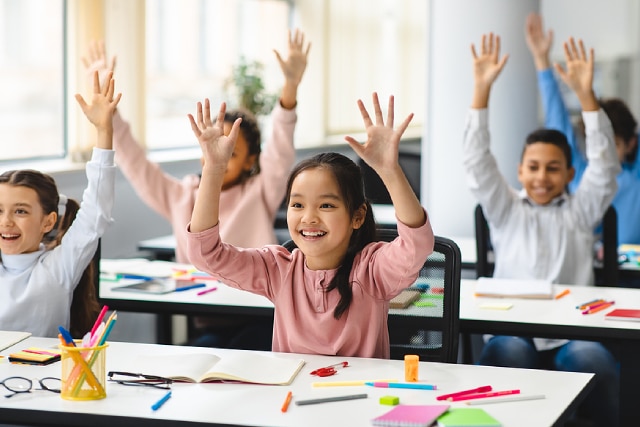 As mentioned in our previous article, enrolling your child in tuition classes is one of the ways for parents to cope when their child fails an examination. However, there is no denying that it can be a challenge to select the right tuition centre for your child.
There are various factors that should be taken into consideration when it comes to this decision – from the curriculum and tuition rates to the location and tutor's qualifications. With that being said, one factor that often gets overlooked is class size. According to studies, there are numerous advantages for students when class sizes are small.
So, how do students benefit from smaller class sizes? Well, here are 4 amazing advantages of small group tuition classes for children.
1. More opportunities for feedback
In schools, feedback for students is frequently restricted to marked assignments and annual parent-teacher conferences. This may be ineffective for children who are already struggling with their studies.
On the other hand, small group classes provide more opportunities for feedback that go beyond a score out of 100 or an A to F grade. Children who participate in discussions and classwork will receive immediate feedback on their efforts in a laid-back setting. Therefore, if they make a mistake, it may be quickly identified and corrected.
2. Builds teamwork skills
Building collaborative and teamwork skills is another benefit of a smaller learning environment. A small, close-knit class working on the same subject encourages a child's academic and social development. This is because children will be encouraged to work together towards the same objective and solve a problem.
3. Flexible and customised learning
In a modern classroom setting, lesson plans frequently include a tight schedule. This may result in some students struggling to keep up with the curriculum or even falling behind in their academic studies.
Learning takes on a more customised and flexible experience in a small group environment. If a child struggles with a certain idea or concept, more time can be allocated to improve his comprehension and understanding. This is because teachers can spend more time personally working with students when there are fewer students to supervise. Small group classes allow for teachers to slow down the speed of instruction or go in-depth on certain topics depending on the student's learning style, pace, and needs.
4. Inspires confidence
When students do not participate in large group discussions, it is often due to self-doubt or a lack of self-confidence. However, students will feel more comfortable sharing their thoughts and asking questions in a small, casual setting. Tutors will be able to not only motivate but also include every child in class discussions. This can help to inspire confidence and improve a child's public-speaking skills.
Conclusion
To sum up, there are various benefits of small group classes for children. Children who learn in these settings are frequently sharper and more self-assured than their classmates in school, and they are more likely to excel as they advance in their learning journey.
TLS Tutorials Singapore believes that every child has a unique learning style and pace. We offer tuition for Math and Science in Singapore, and we adjust our teaching methods to help children reach their maximum potential. Currently, we have a 1-to-3 tutor-to-student ratio, which ensures that your children will be able to receive the individualised guidance and attention they need.