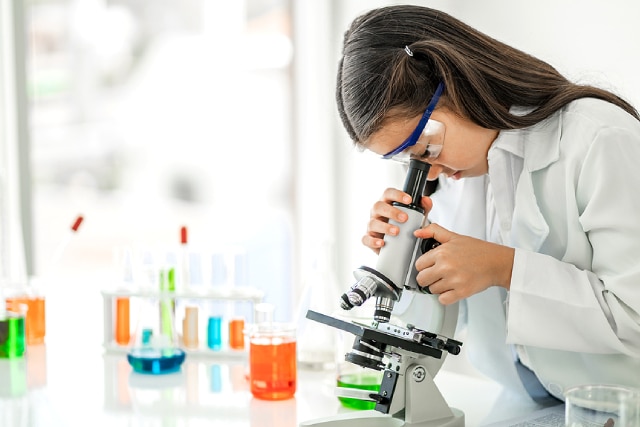 Students frequently struggle with Science, particularly Chemistry. This is especially so when they transition from Primary to Secondary School, where Chemistry becomes a brand-new individual subject. Not only do many students find the subject uninteresting, but they may also be intimidated by the myriad of new concepts and formulae that they'd have to master.
In such cases, parents frequently ponder how they may encourage their kids to become interested in the subject. Fret not, we have got your back. Here's your informative guide on how you can support your child in their Chemistry exam preparations.
1. Help them develop an interest in the subject
Students tend to perform poorly on their Chemistry exams when they do not have an interest in the subject. Hence, talking with your child about the subject can encourage them to study further. To make Chemistry interesting, try discussing the connection between the subject and things in their daily lives to make it more relatable.
Talking about Chemistry can help your child comprehend some ideas more clearly. Additionally, it makes your child think critically. As a result, they will become more motivated to learn and do their best in their examinations.
2. Create a conducive learning environment
A conducive environment is vital to help your child concentrate on their studies. For starters, providing your child with a space without any noise or distractions will allow them to be inspired to continue learning after school each day. Your child will be in an environment where they may review what they have learned in class and complete their revisions.
Besides a conducive space, providing your child with the right resources will help them in their exam preparations. If there is one study resource you should get your child, it would be the Ten-Years Series (TYS) topical books. These questions will give a fair indication of how well your child comprehends the essential ideas and how well they can apply those concepts, as well as help them gain confidence.
3. Conduct fun experiments together
To help your child ace their O-Level practical exams, consider conducting some experiments with them at home.
No matter how simple, these experiments will help your child become intrigued and excited to learn more, especially if they are kinaesthetic learners. A handful of everyday items can create interesting experiments that are easy to conduct.
4. Reward your child
When you improve at something and someone appreciates your work, you are inspired to continue. The same will apply to your child.
So, give your child a pat on the back if they improve, even if it is only a small accomplishment. Your child will be motivated to work even harder after receiving positive feedback and acknowledgement.
What's more, they might be able to concentrate harder on their studies if they understand that an improvement will be rewarded.
5. Enrol them in tuition classes
Understanding the fundamental ideas for each topic and knowing how to apply them to questions are key components of laying a solid foundation in the subject. Many students build up many concerns and doubts over time that it reaches a point where they may seriously hinder their ability to perform well in their examinations.
Thus, in order for your child to feel prepared for their examination, consider enrolling them in small group tuition classes to get their doubts cleared up. A Secondary Science tutor will be able to help your child clarify any doubts and build on their foundation in the subject.
Conclusion
As parents, you have a crucial role to play in your child's learning journey. With the tips we have shared above, you'd be able to effectively support your child in their Chemistry exam preparations.
If you are looking for Secondary Science tuition in Singapore for your child, TLS Tutorials is the tuition centre you can trust. Here at TLS Tutorials Singapore, we are dedicated to keeping your child on track academically and preparing them to excel in every examination.
To learn more, please feel free to get in touch with us.