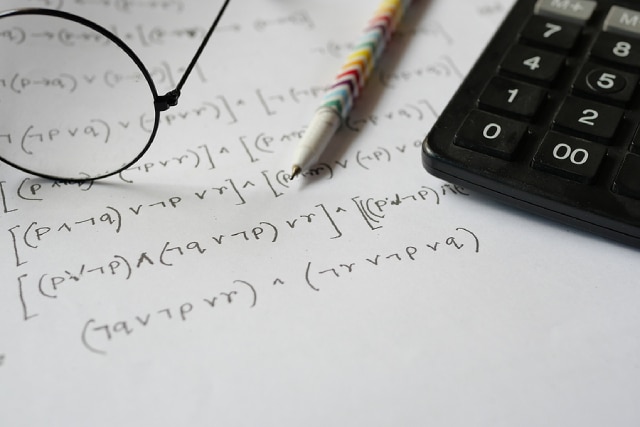 "Should my child take A-Math for their O Level exams?"
"What are the benefits of taking A-Math?"
"Will taking A-Math be more of a pro or a con for my child?"
These are some common questions that will undoubtedly cross the minds of many parents when their children progress to Upper Secondary. The truth is, A-Math is not for everyone. It is a subject that aims to challenge students to communicate mathematically.
In this article, we aim to shed some light on the differences between E-Math and A-Math, and their potential benefits, so that you and your child can make a more informed decision on whether taking up the subject would be a good idea.
E-Math VS A-Math
E-Math stands for Elementary Mathematics, while A-Math stands for Additional Mathematics. As you can probably guess from their names, the main difference between E-Math and A-Math is their level of complexity.
In general, E-math aims to teach students core Math knowledge and abilities, as well as to enhance their capacity for logic and the formation of connections. A-Math, on the other hand, focuses on developing the analytical and application abilities necessary to understand more complex concepts like Algebra, Calculus, Geometry, and Trigonometry.
It is vital to note that students who choose to take up A-Math will also have to take E-Math. In other words, E-Math is a mandatory subject that all students have to study, while A-Math is an optional subject that is a level above E-Math in terms of difficulty.
Why students choose to take up A-Math
Students who take up A-Math in Secondary school will benefit tremendously in the long run, especially in Junior College Mathematics. When A-Math graduates enrol in their chosen Junior college, they are prepared to take on the challenging H2 Math syllabus.
Even though H2 Math is significantly more difficult than the A-Math syllabus, A-Math students still find it easier to learn and grasp concepts as compared to those who only took E-Math for their O Levels. Pursuing A-Math in Secondary school also offers students a number of A Level subject options, including H2 Physics, which would offer a competitive edge for university applications.
Additionally, for students who have the Mathematical acumen to score well for E-Math, taking up A-Math would mean that they have another subject that they can excel in for their O Level examinations. This would be beneficial for their overall O Level score, which increases their chances of getting into the school of their choice.
Should your child take A-Math?
While there are various benefits to taking up A-Math, it does not mean that everyone should choose to take up the subject. As mentioned earlier, there is a distinct difference in the level of complexity and content taught in E-Math and A-Math. A-Math not only requires a lot of practice and hard work to master, but it also necessitates a certain amount of Mathematical abilities to cope with the complexity of the concepts.
It is frequently noticed that students perform better in A-Math when they already have a strong foundation in Math or have an interest in the subject. Thus, if your child is incredibly weak in Math and/or does not enjoy the subject, it may be better to steer clear of A-Math.
Conclusion
In summary, A-Math can be one of the most rewarding O Level subjects if one puts in the effort and hard work to master it.
If you are looking for ways to help your child score in Secondary school Math, specifically A-Math, then enrolling them in O Level A-Math tuition in Singapore is one of your best options.
Here at TLS Tutorials, we offer tuition for Secondary school students in a small group setting. With the help of our experienced and qualified tutors, your child will be well on their way to passing their A-Math examinations with flying colours. We strive to provide every student with the individualised guidance and attention they need to unlock their fullest potential and achieve academic excellence.
For more information, do not hesitate to get in touch with us today.