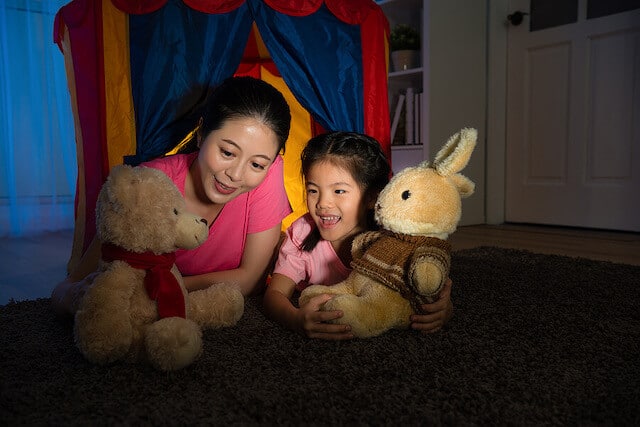 Picture this scenario: it's the long-awaited weekend, and it's raining outside. No one wants to go out, but you've been planning to spend the whole day with your family and bond with everyone. But with this heavy rain, you can't spend time outdoors. What will you do? If this has happened to you before and you moved your family bonding the following weekend, this article is for you!
With various fun activities to do, you don't have to stay outdoors to have some fun. You can do it inside your home – with just a little planning and effort, you can come up with games that everyone will love. To give you an idea, here are three educational activities that you can play with your kids this weekend.
1) Trivia night
Nothing quite fuels the quest for knowledge like a friendly trivia night competition to tickle your child's competitive bone! You can use the traditional 'you are the leader, and you ask the questions' method or a digital quiz platform to participate in the game. Make sure to choose a few easy ones so your child doesn't get discouraged – but if you're looking to help them excel in school, you can throw in some questions that revolve around Math and Science so that it gives them a bit of a refresher.
2) DIY role-playing games
If there's one thing that children love so much, it's fantasising. Whether they are a superhero, a villain, or cartoon characters, we often encounter children imitating their role models. So, to develop their imagination and acting skills, why not play a role-playing game? For instance, if your child is a Harry Potter fan, you can recreate some scenes, such as being sorted into Hogwarts and going through the whole process – from buying their needs and choosing a broomstick to play fighting with spells. The possibilities are endless, and your children are sure to enjoy them.
3) The classic board games
Classic board games are always in the picture when discussing indoor games. Whether you expand your vocabulary by playing Scrabble, test your strategy and marketing skills with Monopoly, or have fun with Snakes & Ladders, these games bring laughter to everyone! Playing board games not only makes everyone happy, but it's also the perfect time to teach your children some decision-making and logical skills essential for their growth.
Conclusion
A child's growth is more than just hitting development milestones – you'd want to provide them with sufficient opportunities that benefit them as they grow up. Here at TLS Tutorials Singapore, we believe in blending fun and learning together, as children learn faster when motivated! Because our children are constantly exposed to learning, even when they are having fun, it is no wonder that Singapore kids are good at learning Math. Family bonding offers a hard-to-beat combination of fun, bonding, and a splash of education.
If your children need help in their subjects in school, we are here to help! We offer Math and Science tutorials, including O-Level Math tuition and O-Level Science tuition, to prepare them for their exams. For more information, contact us today!